This is how BNI Alberta South Supports…
In 2020 BNI Alberta South had almost $20 Million Dollars in closed business for its members. That amounts to almost $100 Million infused back into our local economy!
As an organization, we rally behind our core value of GiversGain®. We encourage all our members to stand together as we not only Re:Engage within our organization but also within the region around us. Supporting local businesses and stimulating economic growth in Alberta South.
BNI Alberta South members love supporting local businesses within and around our organization. Please use the file downloads below to proudly display your support in all you do.
Right-click and download any of the images below and display as needed.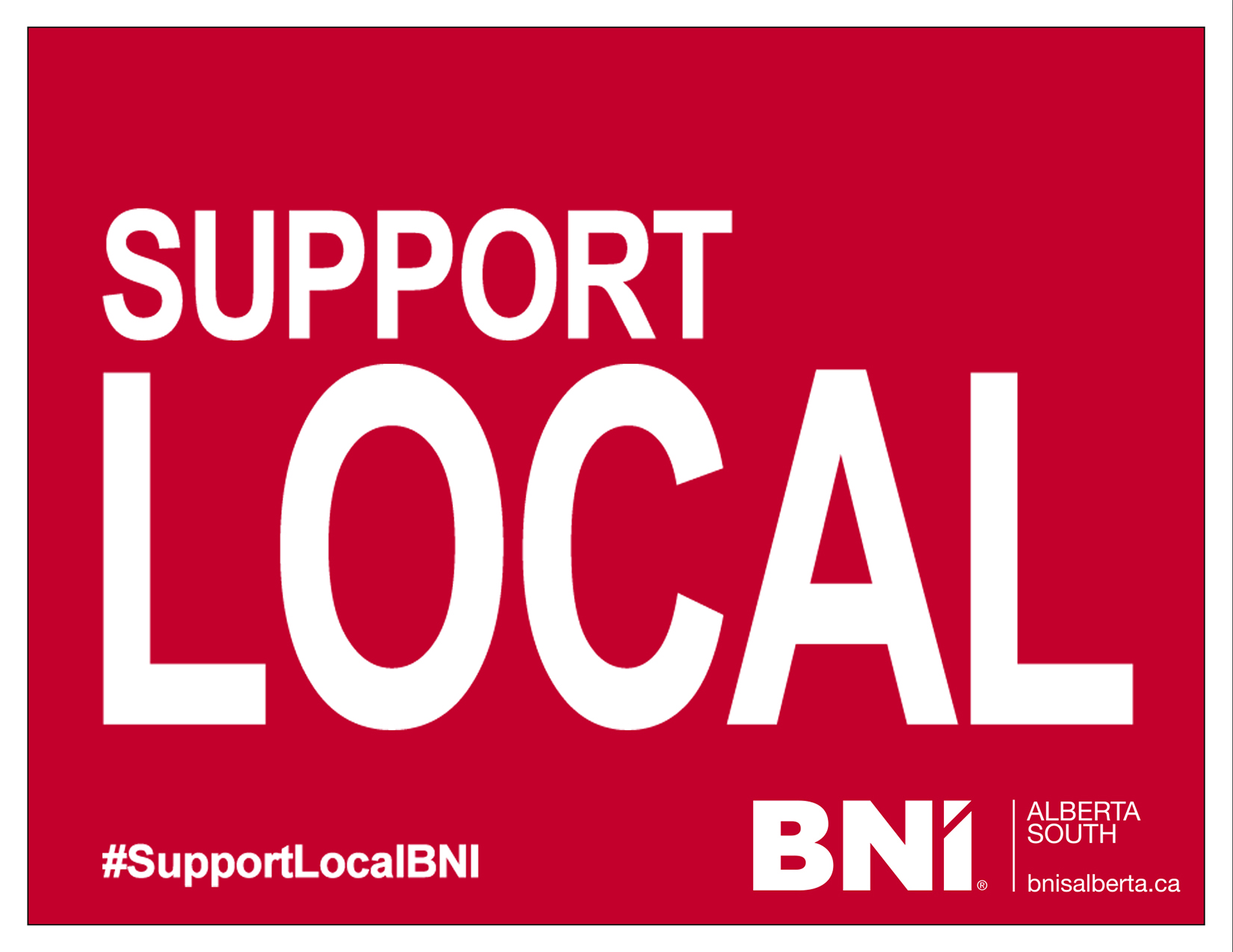 Website Image – black & white