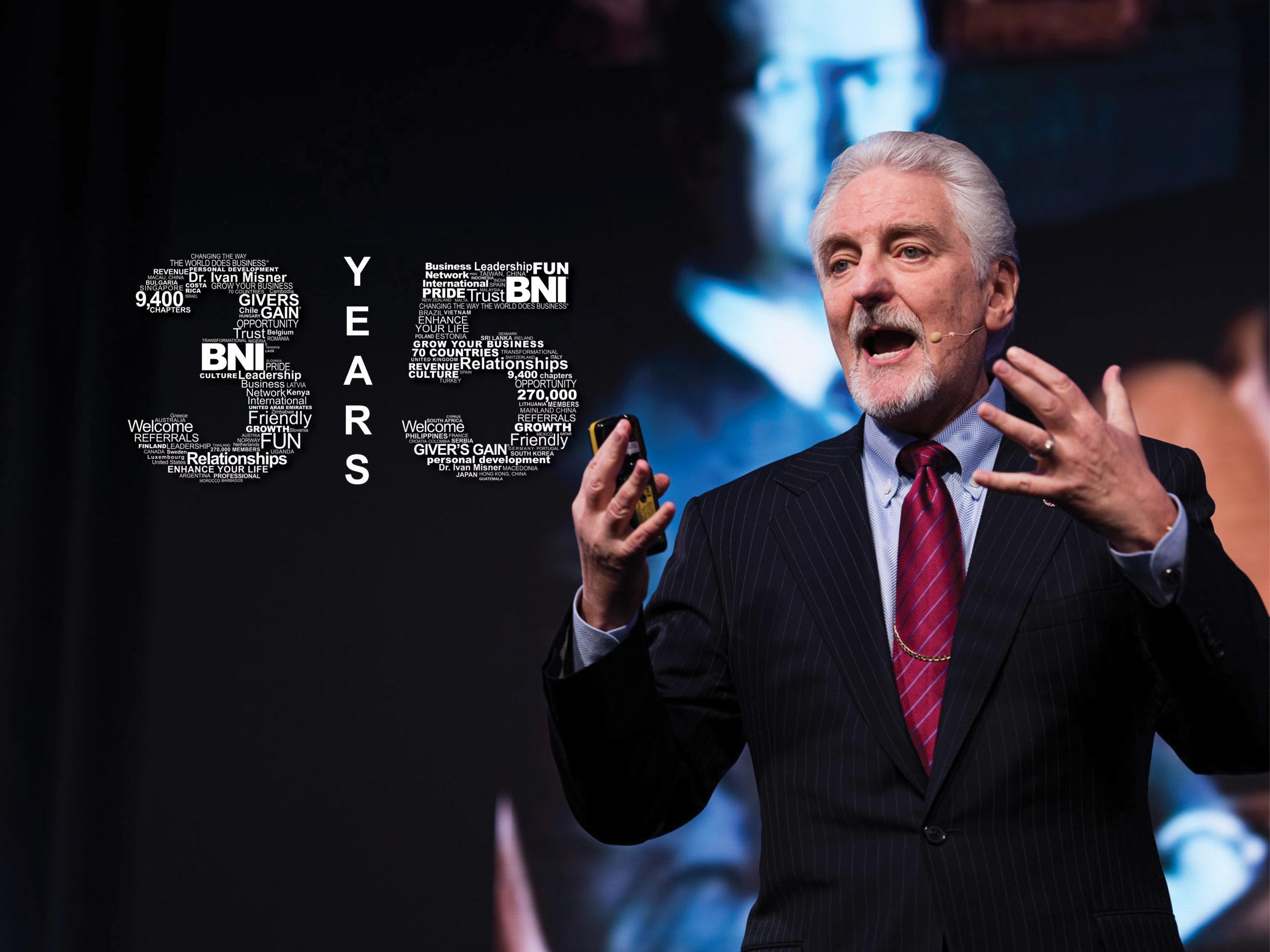 We are the world's leading business referral marketing organization with over 300,000 members in almost 11,000 chapters worldwide. In the last 12 months alone, members have generated over $22.2 US billion in business revenue through referral marketing. Members are supported by a global team that provides training, structure and the technology needed for success.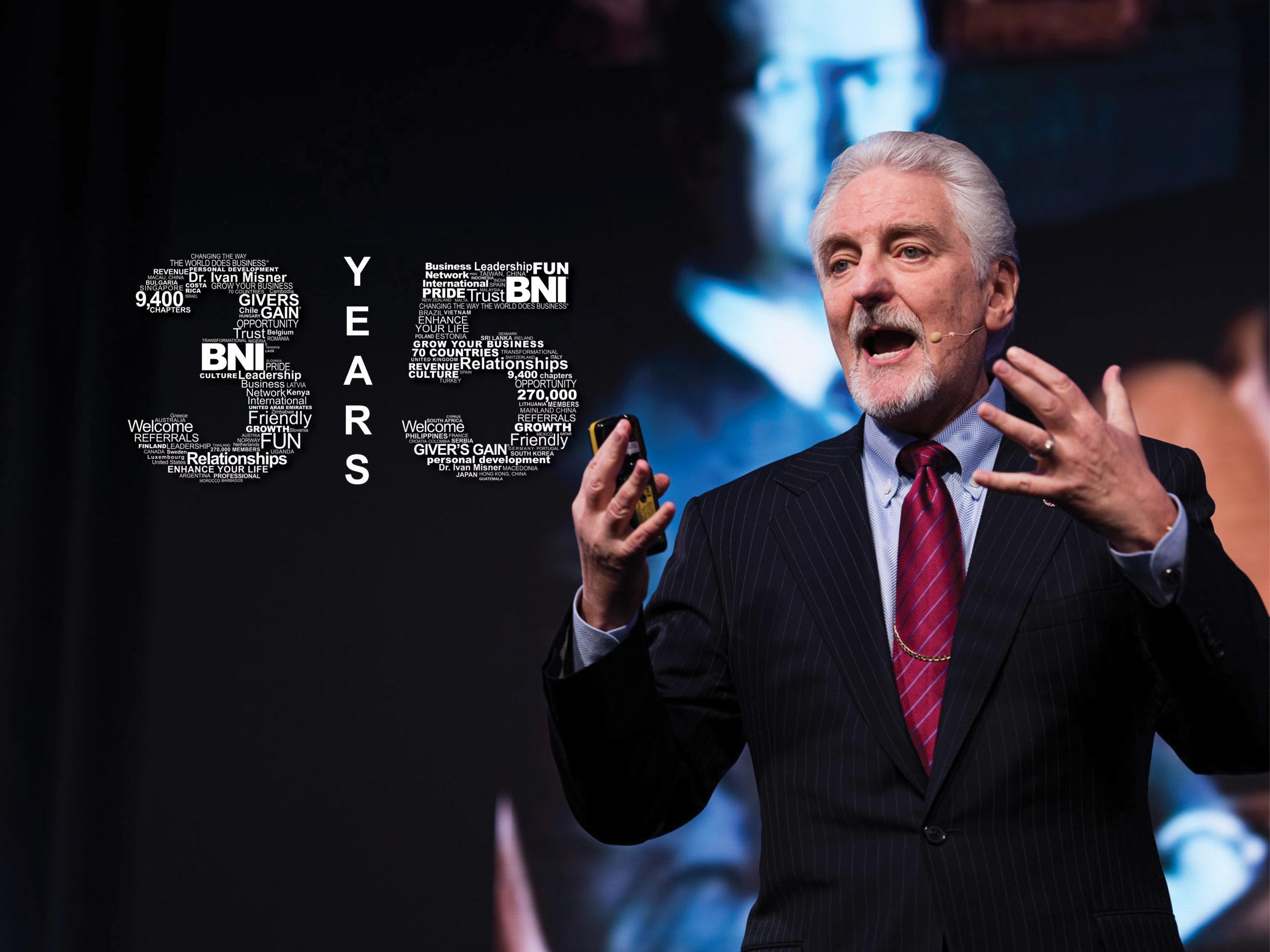 Questions? We'd love to meet to answer any questions you may have.
Please reach below out for a 20-minute discovery meeting. We look forward to meeting with you.
Our Mission
The mission of BNI is to help members increase their business through a structured, positive and professional referral marketing program that enables them to develop long-term, meaningful relationships with quality business professionals.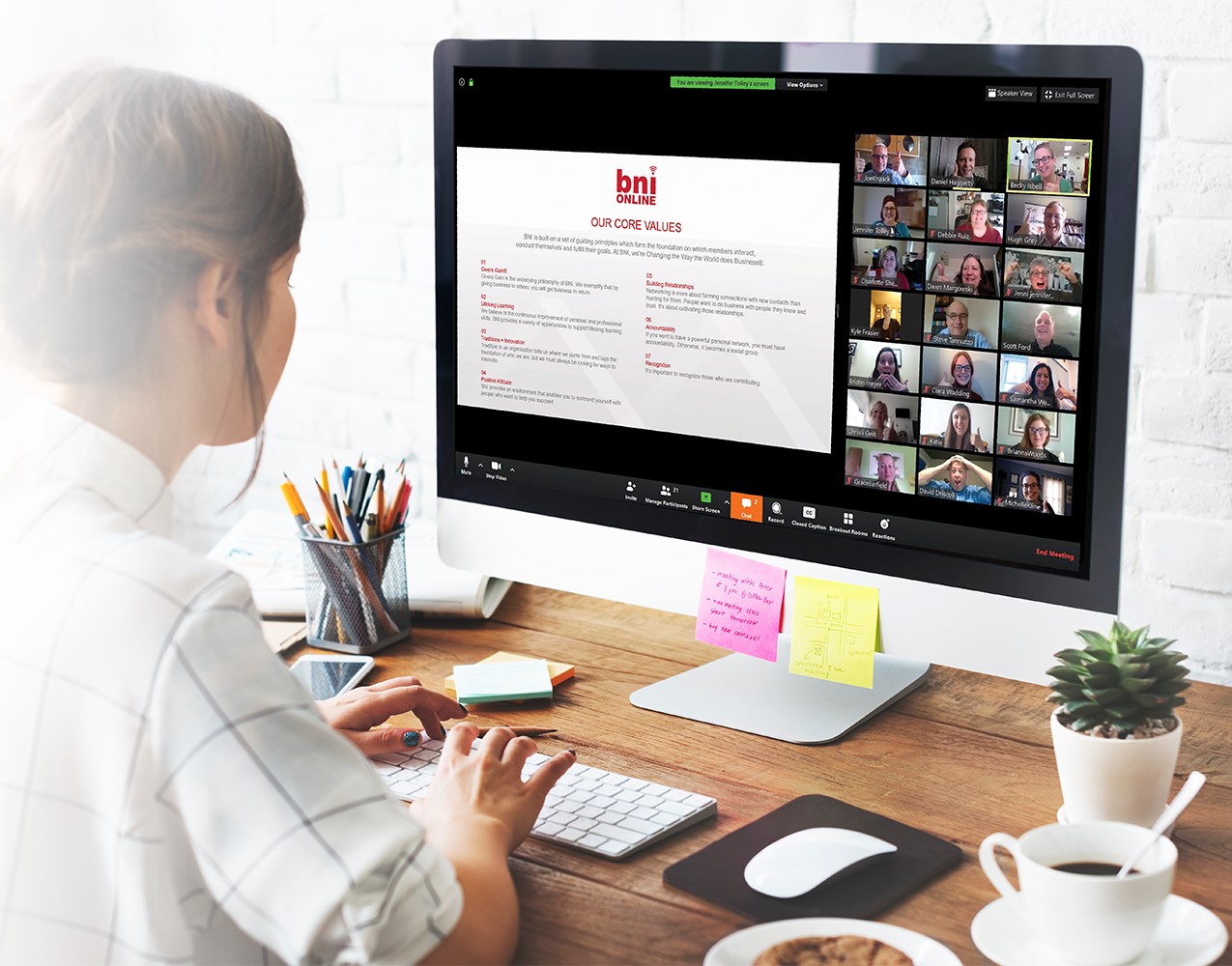 "The lifetime value of a referred customer is 25% higher than that of other customers".
We are a member focused business referral marketing network that works. You will develop long lasting relationships with like-minded business professionals, create opportunities through referral marketing and grow your business skills. As a member, you will be part of a business networking organization that generated over $16.7B in member referral business revenue in 2019.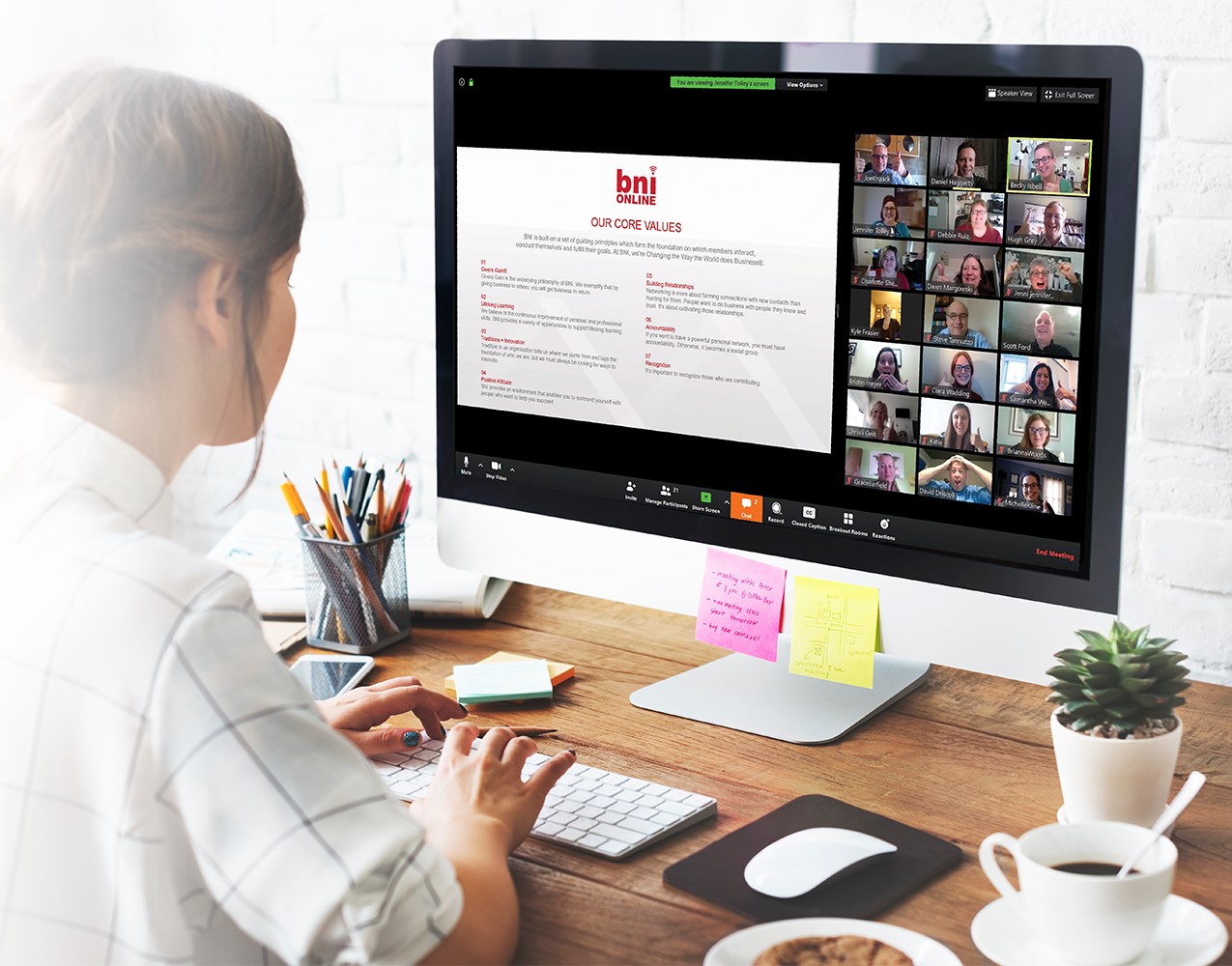 BNI is built on a set of guiding principles which form the foundation on which members interact, conduct themselves and fulfill their goals. At BNI, we're Changing the Way the World Does Business®.

Givers Gain®
Be willing to give first, before you expect to gain. Like the farmer who must plant seeds before crops will grow, you must invest first, giving unconditionally yields the best results.

Traditions + Innovation
Traditions are your foundation while innovations are your opportunities. Always keep your feet firmly planted with your traditions while you reach to the sky to create innovation.

Building Relationships
No one is successful by themselves. Becoming good at developing relationships, and building a network is the key to success in business and in life.

Lifelong Learning
Your value grows as you develop your knowledge and skills. Create a curriculum based on the person you want to become and follow that curriculum to get yourself there.

Accountability
The only way to build trust is to make promises and keep them. Be the one that follows through, even when it appears no one is looking.
Positive Attitude
BNI provides an environment that enables you to surround yourself with people who want to help you succeed.

Recognition
Recognition is the fuel that builds organizations and societies. The person who masters the art of recognition attracts a strong network.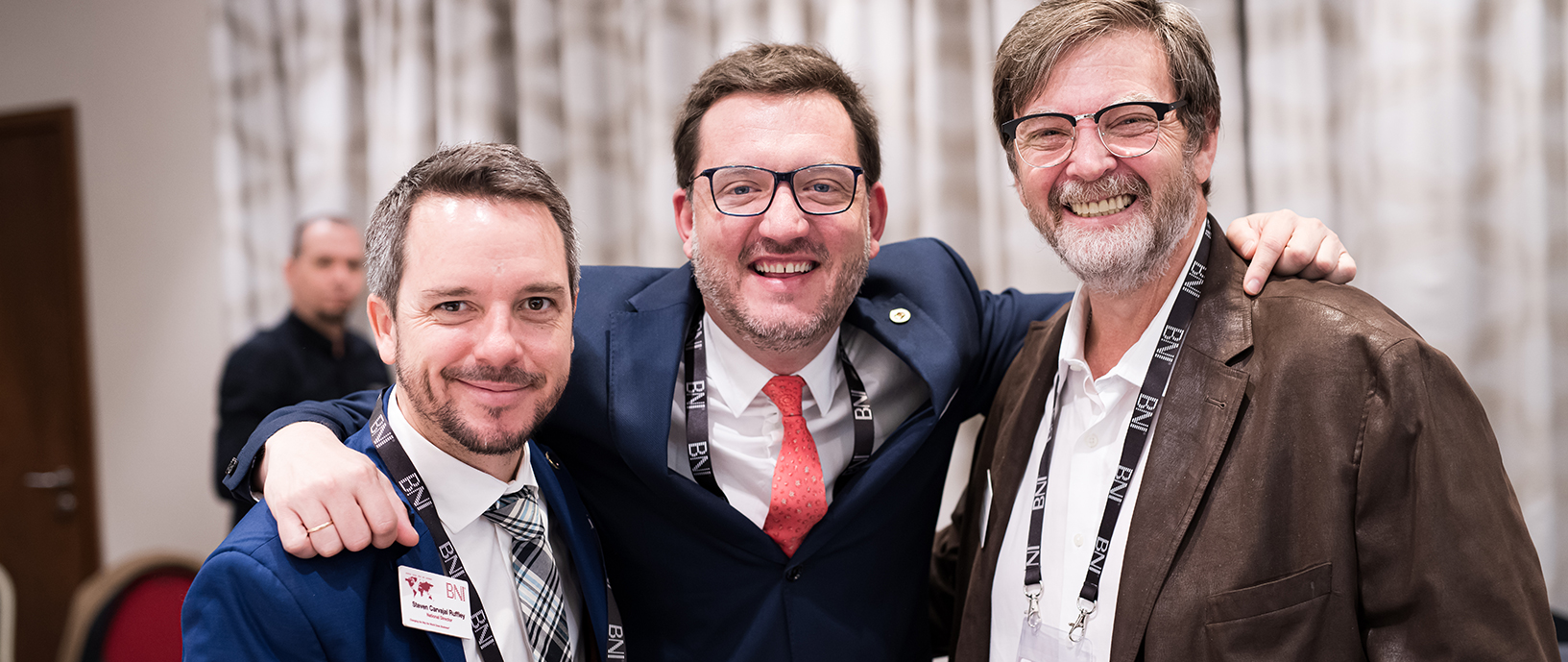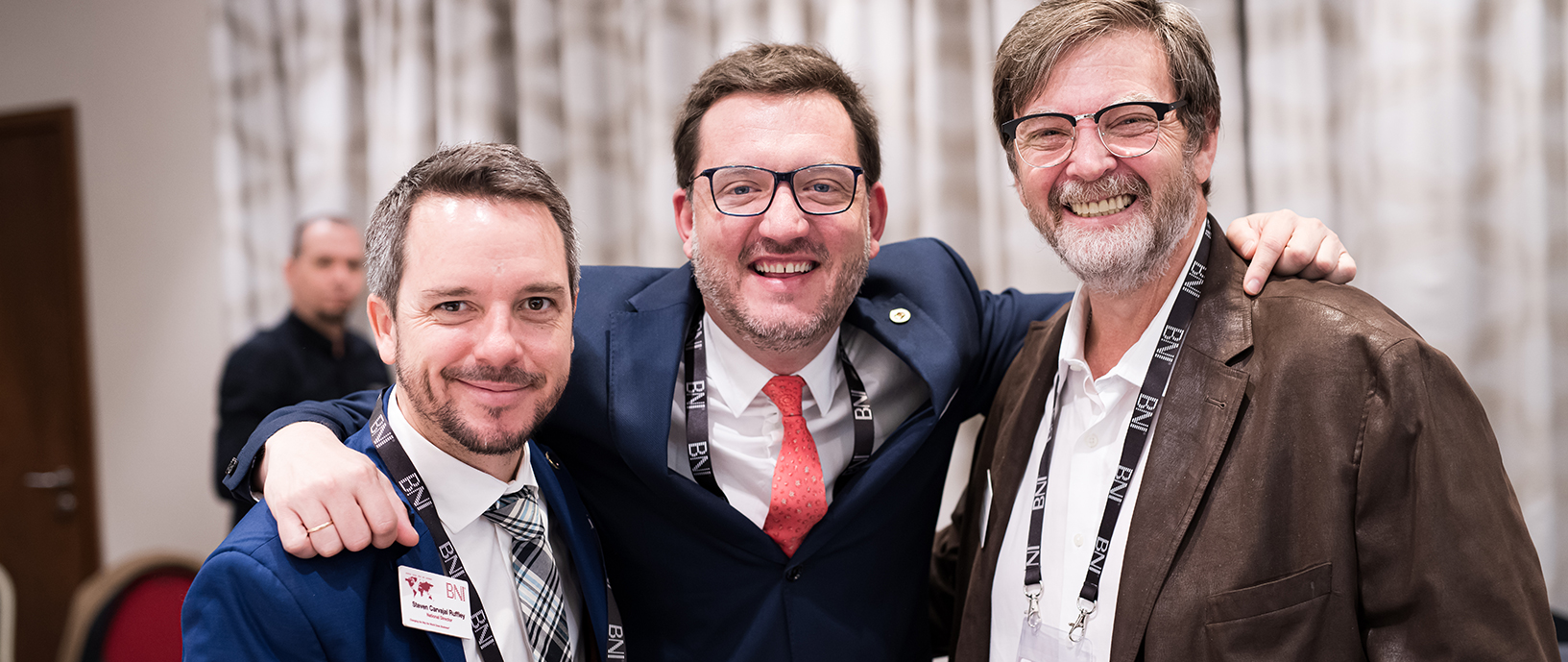 We aren't the only ones that understand the importance of referral business:
"Referred-in customers have a 37% higher retention rate than other customers." Source: Deloitte
"The Lifetime Value of a referred customer is 25% higher than that of other customers." Source: Chief Marketer
Why building a trusted "go-to" referral marketing network can build your business?
"70% of U.S. consumers say they trust brand and product recommendations from friends and family."
Source: Forester Research, "How To Build Your Brand with Branded Content"
Lifelong Learning has been one of our core values for more than 30 years.
We know how important both personal and professional growth are to our members. Because of this, we provide our chapter members with the opportunity and resources to build their business and networking skills. With access to additional education and a network of successful business professionals, our members enjoy business growth.
Member Generated Business
With thousands of chapters worldwide, BNI provides a global business network that remains unmatched.
In addition to unparalleled business growth, BNI members develop lasting relationships that allow them to grow personally and professionally.